December 15th, 2018
Recently, the team at MCO Orthodontics, with providing orthodontics in Oshawa, Scarborough, Markham, Downtown Toronto, and Stouffville, celebrated the holiday season together.  Once again, they enjoyed a holiday gift exchange and dinner together.
[caption id="attachment_58" align="aligncenter" width="300"]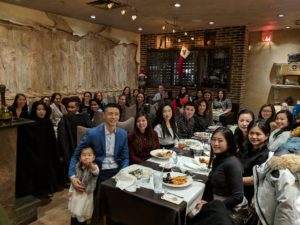 Top Scarborough braces and Toronto Invisalign Teams enjoying an evening together![/caption]
Celebrating another wonderful year of creating beautiful smiles and memorable experiences!